JSON API
Continuous flow of new data from blockchains into your product. Fast and scalable.
Read docs ↗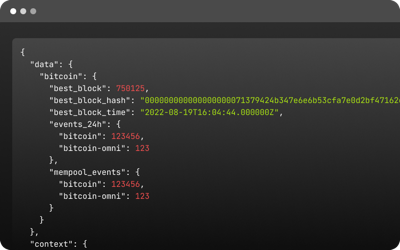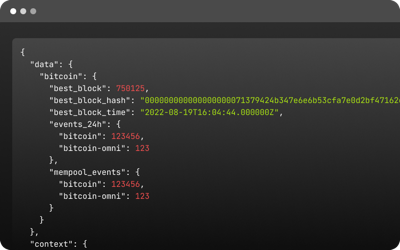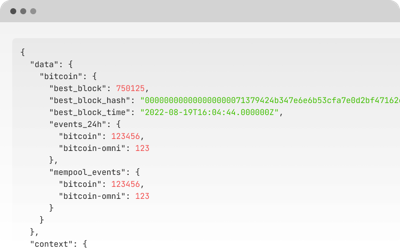 Data dumps
Terabytes of blockchain data in universal format for your research. Updated daily.
See more ↗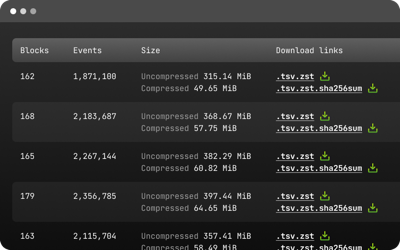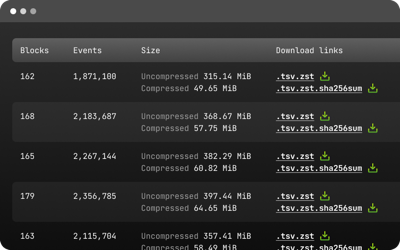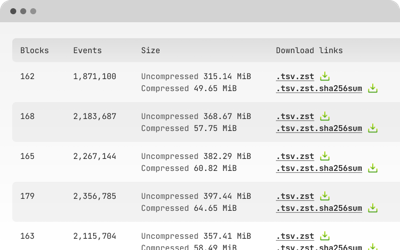 WebSocket API
Communication protocol to access blockchain data in real-time. Universal format, fast.
Read docs ↗
ClickHouse API
Real-time, in-depth aggregation of blockchain data. Fast, efficient processing.
Coming soon